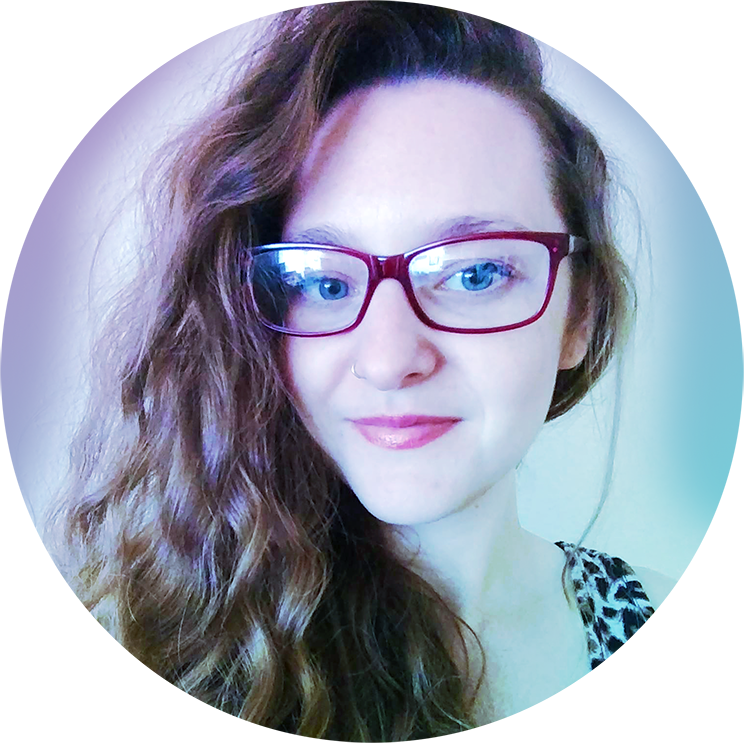 Statement:
"I have always been an admirer of the natural world. The shapes, colors, patterns, and textures. My art is a meticulous arrangement of all these components, like a puzzle. My process is unplanned yet logical and sophisticated, a natural flow of consciousness full of color, organic shapes, and movement inspired by nature. My hope is for the viewer to get lost in my dreamlike worlds; that they spark wonder, curiosity, and contemplation."
Texas-based artist Lauren Lewchuk is a self-taught creative, inspired by nature, wildlife, and scenic landscapes. Born and raised on the east coast of Maryland, Lewchuk grew her inspiration by the incredible sceneries of mountains, forests, and oceans which led to the creation of her hyper-detailed imaginary ecosystems. 
Through experimenting with different mediums, colors, and textures, Lewchuk continuously explores new ways to take her work to the next level. From her exceptionally detailed pattern-like works on metal, to her large-scale vibrant and textured abstract landscapes, Lewchuk demonstrates the patience, focus, and precision to create vivid and intricate dreamlike landscapes for the viewer to explore.
Working in her unique style Lewchuk has made quite the local splash across DFW in less than a year. Her work has been shown in several juried gallery exhibitions, an article about her artistic journey was published with both Voyage Dallas 

and

 Damien Arts Magazine; her super detailed space/seascape "Galaxsea" won First Place at the Precious Metals Exhibition with the TVAA Gallery in Dallas; and Lewchuk was recently included in All She Makes, a curated online directory for womxn artists around the world. 
2019
Fervor
, Envision Arts, Frisco
2019
Color
, Maddrey PLLC, Dallas
2019
Art In Bloom
, Botanical Research Institute of Texas, Fort Worth
2019
Identity
, Art Conspiracy, Dallas
2019
Conduit
, Envision Arts, Frisco
2019
Precious Metals
, Texas Visual Arts Association, Dallas - First Place "Galaxsea"
2019
3rd Annual Small Works Show
, Art Room, Fort Worth
2019
Family Reunion II
, Art Tooth, Fort Worth
2020
Fresh Start
, Visual Arts Guild of Frisco, Frisco
2020
Congruence
, I Like Your Work Summer Juried Exhibition
2020
New Texas Talent XXVII
, Craighead Green Gallery, Dallas
2020
10th Anniversary Online Art Competition
, Light Space & Time Online Art Gallery 
2020
Trichotomy
, FGIII Fine Art Productions, Dallas
2020
Créme de la Créme
, Visual Arts Guild of Frisco, Frisco
2019
First Place
, Texas Visual Arts Association, Dallas
2020 
The Enchanted Issue, 
CandyFloss Magazine