I'm so excited to be one of 60 artists from around the world to be featured in the upcoming issue of CandyFloss Magazine:
The Enchanted Issue! 
Pre-order your copy
here
at a discount for a limited time! Sale ends on October 5th and the release date for this issue is October 23rd!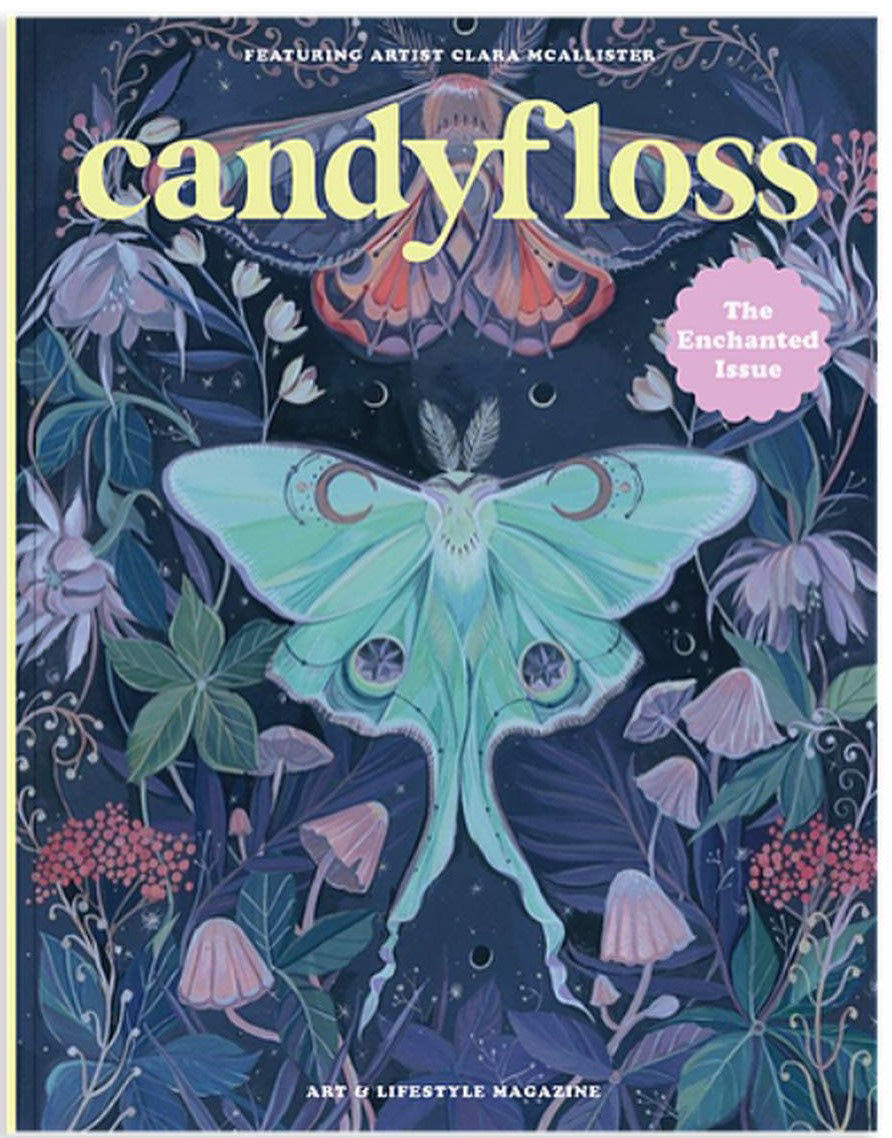 I'm happy to announce that my largest display of works is currently on display for the Trichotomy Exhibition at the Canvas Hotel in Dallas! This exhibition, produced and curated by FGIII Fine Art Productions and Semos Mauldin Art Consultancy also features new works by local artists Ken Womack and Austin (Jame) Hunt. Exhibition will be on display until December 1st. For a private viewing and/or purchases, please contact Frankie Garcia: Frankie@FGIIIArt.com